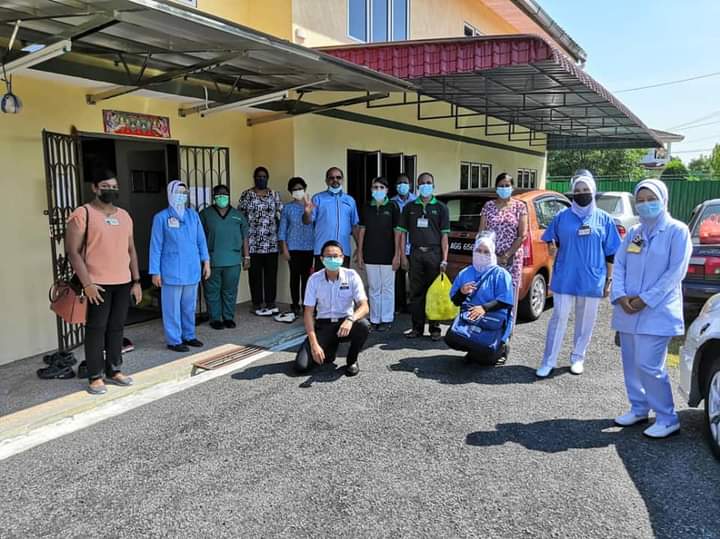 In keeping with their motto of "Service Above Self", members of the Rotary Club of Kinta joined hands with the staff of the Ministry of Health to help vaccinate some 125 patients of homes for elderly and disabled.
They were led by President Elect Dr Vejayan to set up a venue for the Covid 19 Vaccination exercise at the Sai Setia Home, Ipoh.
They also helped coordinate the various stations, records and the vaccination protocol in a systematic manner.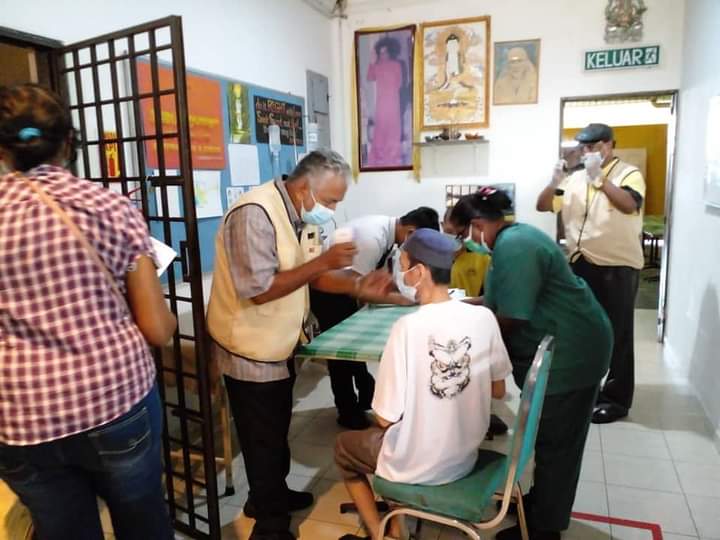 Prior to this commendable deed, they also embarked on a "Food Aid Project" at three different locations to render assistance to the hardcore poor.
Among the areas were the Connolly Flats (Pasir Puteh), Taman Harmoni Flats and First Garden Flats. 
They distributed masks and bottles of mineral water to some 300 residents identified by the Social Welfare Department. 
Kudos to the members of the Rotary Club of Kinta for their timely assistance for the under privileged.